In Memory of my husband, partner and best friend
George E. Kulich, 09/10/1955 - 11/04/2007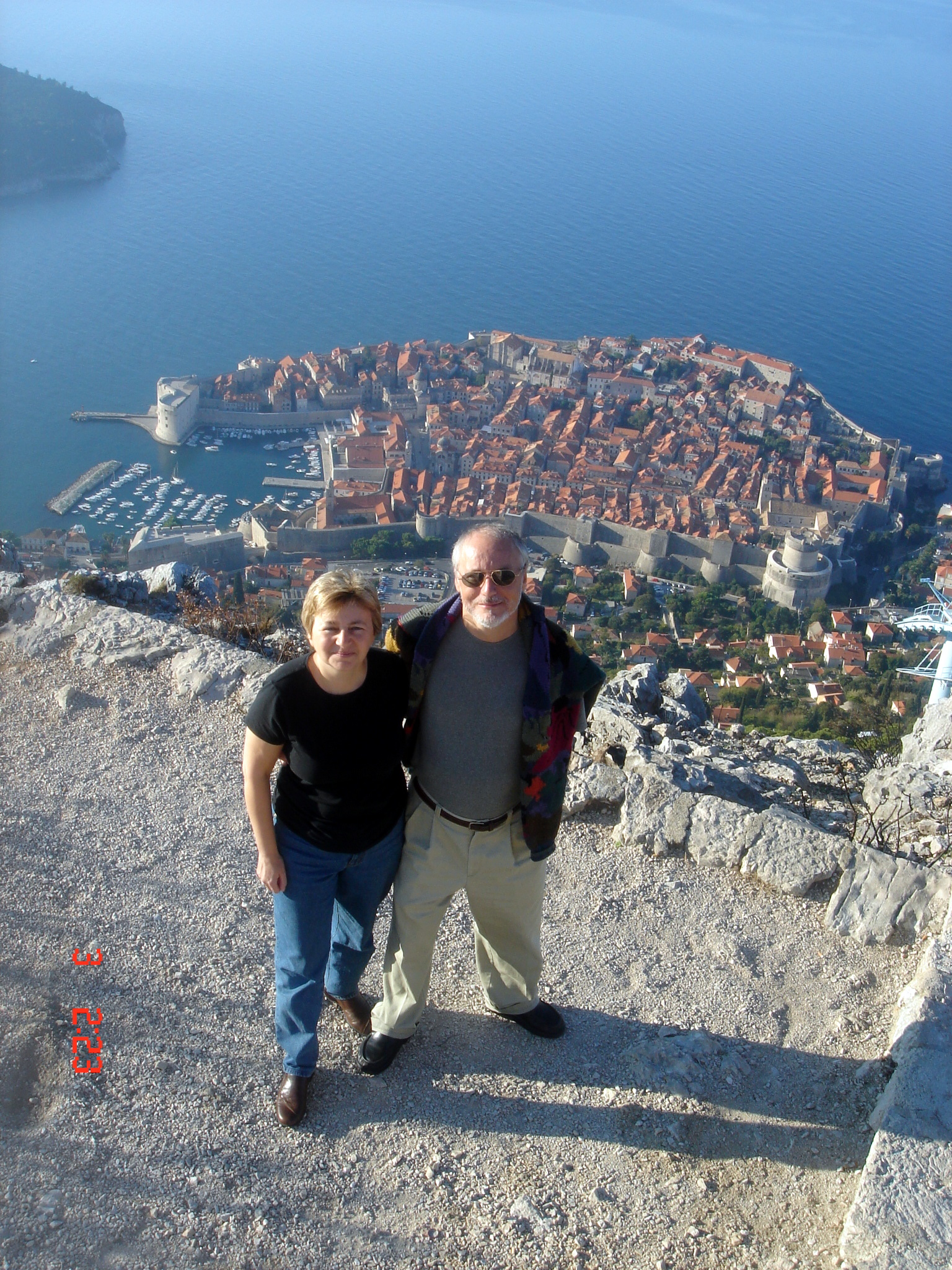 Do not stand at my grave and weep
I am not there; I do not sleep.
I am a thousand winds that blow,
I am the diamond glints on snow,
I am the sun on ripened grain,
I am the gentle autumn rain.
When you awaken in the morning's hush
I am the swift uplifting rush
Of quiet birds in circled flight.
I am the soft stars that shine at night.
Do not stand at my grave and cry,
I am not there; I did not die.
Mary Frye's (attributed) inspirational poem
St. Petersburg Times Obituary
KULICH, George E. born Sept. 10, 1955, passed away in his home on the afternoon of Nov. 4, 2007, at the age of 52. George was born in Odessa, Ukraine and moved his family to the United States in 1983. George raised his family in Westport, CT, and after a long successful career in computer engineering, he retired to Palm Harbor. George is survived by his wife of 31 years, Sophia; sons, Michael and Edward; his grandson, Jason. His passion included travel, music, and spending time with his family. George lived a full and prosperous life, and is the symbol of the American dream come true. He will be loved and missed by all, forever. May he rest in peace.



Published in the St. Petersburg Times on 11/6/2007 and Westport News, 11/15/2007
George was buried on November 6, at Curlew Hills Memorial Gardens www.curlewhills.com
Gathering friends and family was from 11-12
Service was performed by officiating Rabbi Gary Klein 12:00
Burial 12:30-1pm
A tribute to my father by Michael Kulich
Contributions can be sent to Muscular Dystrophy Association
Created by Sophia Kulich and family.
Sophia Kulich was born in Ukraine, former Soviet Union. After leaving Ukraine in 1982, she lived in Europe before coming to USA and since then traveled extensively the world. Read more about Sophia
George had a talent for music. He played guitar and piano. He even composed music songs which were played in Ukraine.
Video of George playing guitar and singing, 1991 Special thanks to my friend Joy Katzen-Guthrie for converting home video and helping to post online.
He also composed music. Click here to hear one of his music he wrote for an Ukrainian song. Special thanks to my in-law Helen Verny and her team of musicans for recording songs in audio from old newspaper clips.
---